Extreme Air Combat Adventure From Fighter Combat International Voted Top 21 Ultimate Gift by Robb Report Magazine
As a definitive authority on luxury gifts, Robb Report Magazine recently named Fighter Combat International's four-day air to air combat experience as a Top 21 Ultimate Gift – an extreme gift idea for the ultimate thrill-seeker.
Mesa, AZ (Vocus) December 12, 2010
For over 30 years, Robb Report Magazine has served as the definitive authority on connoisseurship for ultra-affluent consumers. The prominent report showcases various products and services available from the most prestigious luxury brands around the globe and this holiday season they've selected another fleet of high-end gifts for their readers. Featured amongst the top items is Fighter Combat International's extreme aerial training and air combat flying experience – the ultimate gift idea for the ultimate thrill-seeker.
This rare top gun fighter pilot opportunity is provided by Fighter Combat International, a company based in Mesa, Arizona, that specializes in aerobatic flying experiences like no other. The company typically offers more affordable air combat experiences and aerobatic flight packages in the $600-$1,200 range flown in the ultra-maneuverable Extra 300L, a dog-fighting machine capable of pulling 10g's, with a role rate of 360 degrees per second and speeds approaching 250 mph.
To be clear, this unique experience featured in the Robb Report is not a flight simulation; during this four-day aerial training and air to air combat experience for eight, participants actually fly the fighter plane for the majority of each mission and get to test their newfound air combat skills in a culminating four-on-four fighter-jet battle.
For their training, the guests will have access to amazing machines such as the Aero L-39 Albatross, Tucano T1 Turbo Prop, Extra 300L world class unlimited-category aerobatic competition airplane and even a B-17 Bomber on the last day. To finish off the event, personalized leather fighter pilot jackets will be given to all participants and special awards will be presented to selected worthy victors, including the coveted Top Gun trophy.
To ensure absolute safety, each of Fighter Combat International's instructor pilots is an experienced fighter pilot with multiple tours of military flight duty and thousands of flying hours. To ensure absolute excitement, guests take the controls of a German-built, world-class unlimited aerobatic aircraft, specially equipped with gun sights, multiple view audio/video systems, smoke generators and a combat audio system to provide a true-to-life effect.
Robb Report Magazine is the supreme authority on luxury gifts and their endorsement of the air combat experience by Fighter Combat International is no exception. Though this extravagant gift goes for the top-dollar mark of $2.5 million, the company proudly offers many other more affordable packages for any budget. Regardless of which package you choose, from $600 to $2.5 million, the opportunity to fly with real military fighter pilots and participate in a unique air to air combat excursion is sure to be an experience like no other.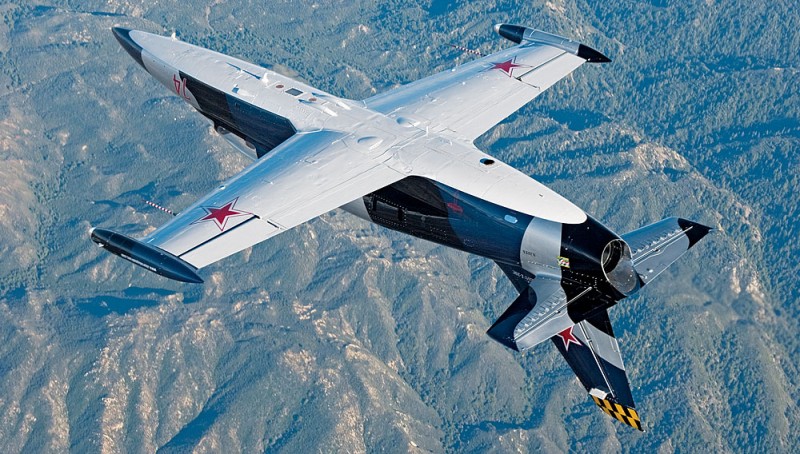 Fighter Combat International is an aerial adventure company that provides a wide spectrum of aviation thrill-seeker services tailored to meet each participant's desire and budget. Participants have the opportunity to fly up to 75 percent of their flight. This is not a simulation and no flying experience is required. Real-as-it-Gets Air to Air Combat and Aerobatic Adventure Flights are available for individuals and groups or can be implemented as reward and incentive programs for corporations seeking to reward valued key clients or to motivate high-performing executives.