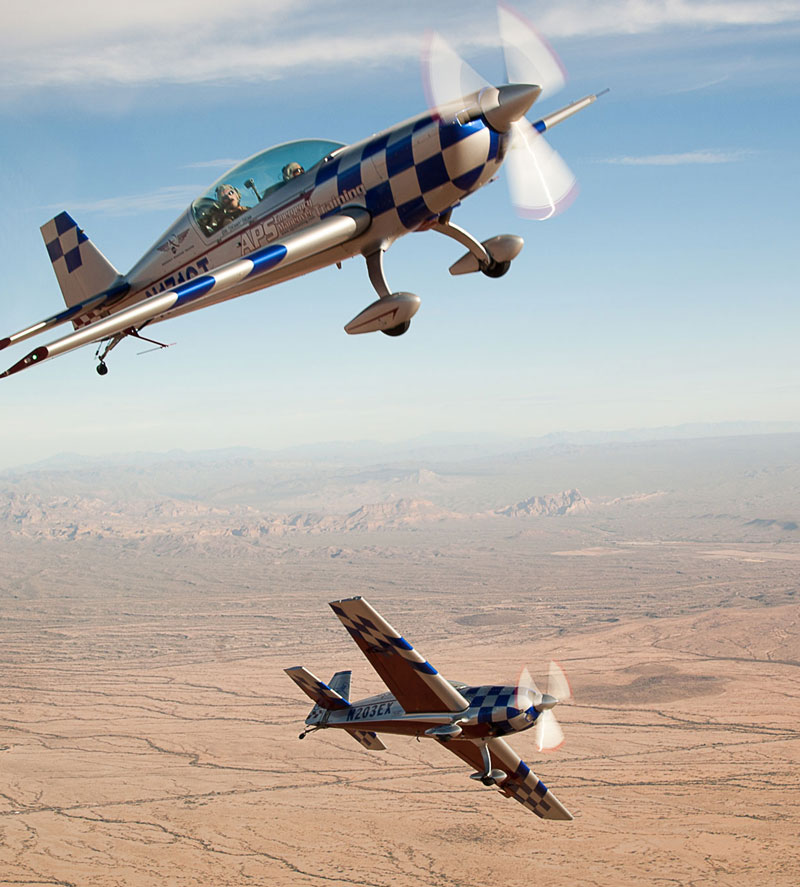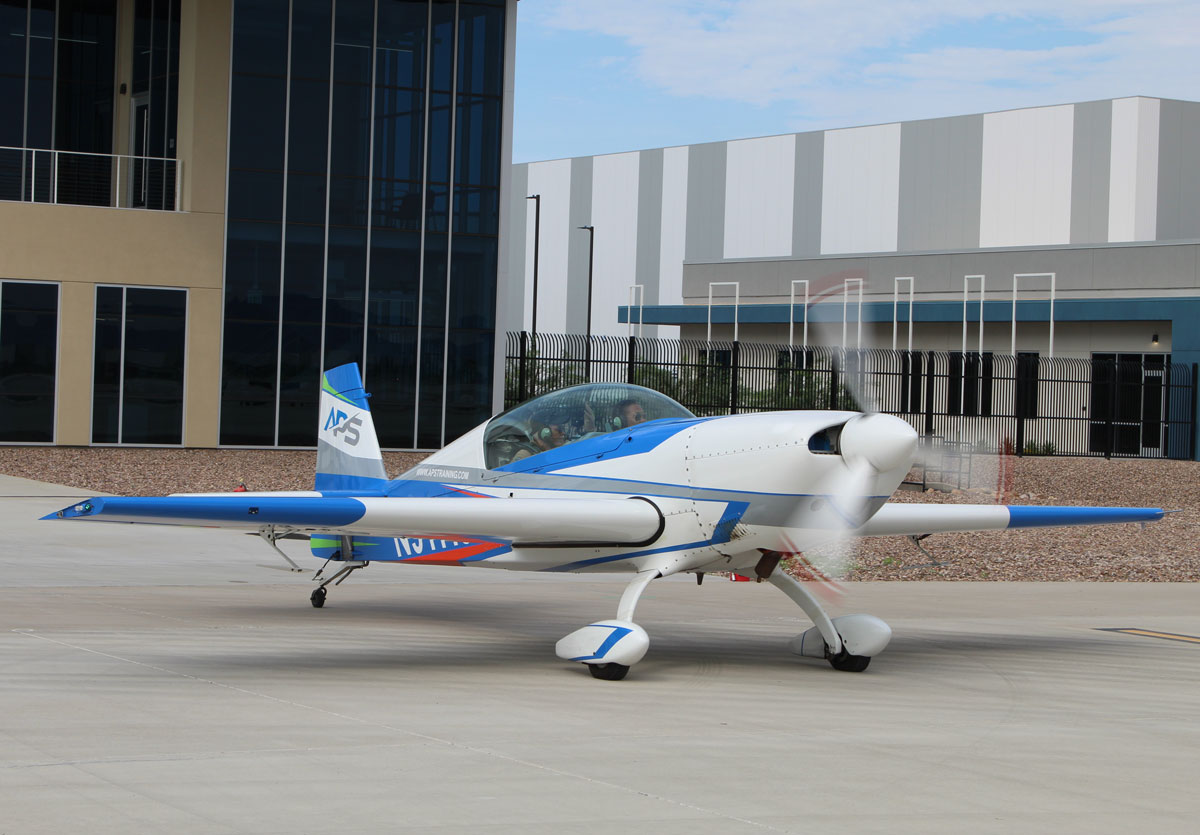 2-Day Combination Adventure Package in Mesa, AZ
Save $195! Combine Air Combat & Aerobatics

If you can't decide between a Flight of Your Life adventure and an Air Combat Mission, we have the solution…choose both! This 2-Day Adventure includes 2 flights: the 45-minute Flight of Your Life Super Ride and the Advanced Air Combat Mission. Save $195!
The Combination Adventure Package is ideally suited for those wanting to experience the best of both worlds — the opportunity to fly the Extra 300L through any and all maneuvers under the guidance of one of our fighter pilot instructors as well as the thrill of going head-to-head against an opponent in a mission of air-air combat. The Aerobatic Super Ride flight is an excellent mission to prepare for the rigors of real air combat. By going through the Combination Adventure Package you'll better understand and enjoy the experience offered with the Advanced Air Combat Mission.
On return to the airport from each mission, you will complete a high-speed low-altitude pass down the runway. During your debriefs, the instructor will give an overview of your accomplishments, play the in-flight video for all to view, and conclude by presenting you with a much deserved "Nerves of Steel" award and "Hero" photo. Your videos are included and other Fighter Combat gear is available for purchase.
Aircraft: Extra 300L Aerobatic Aircraft
Aircraft Control: You Fly! (No experience required)
Flight Time: 1 Flight – Up to 45 minutes
Ground Instruction Hours: 30 minutes
Adventure Duration: 2 – 3.5 hours
Price: $2369

(Buy 2 – Get $80 Off Each)

Location: Arizona
Check Out More Bucklist Adventures!