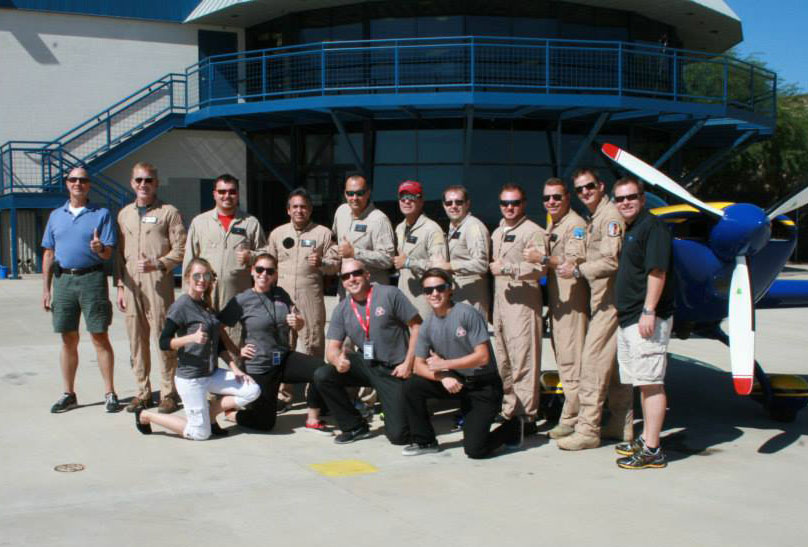 Why Choose 
Fighter Combat International

Fighter Combat International is a fixed base year-round operation in Mesa, Arizona in the USA. We offer each client first-class service to ensure their adventure is uniquely memorable and enjoyable for everyone, and our pilots are among the most highly certified and expertly trained in the industry.
Without comparison, Fighter Combat International integrates the most elite combination of customer service, fighter pilot instructors, high-performance aircraft, and multi-media course presentations available in the aviation industry. We have flown thousands upon thousands of customers, each having had a wonderful, thrilling, and rewarding experience with our team of adventure experts. Don't take us at our word, take them at theirs …
Pilot for a Day Testimonials
"This really goes beyond words but if I had to choose a way to describe it, I would quote a painting we have in our house: "How great would life be, if we lived a little of it everyday?" The flight experience that you offer personifies that quote perfectly!"
The booking staff was super flexible with allowing me to change dates and made the process a snap. When we arrived, everyone was incredibly friendly and made the entire experience enjoyable. Flight staff was humorous, professional and supportive. I really couldn't ask for a better experience. The entire operation was so well run and everyone I worked with had the same high level of customer service. You guys are awesome!!
My daughter booked this "Bucket List" event for me. AMAZING experience to actually fly in a combat situation and feel the G's, 6G's in my case.
Book Your Gift or Flight Today!